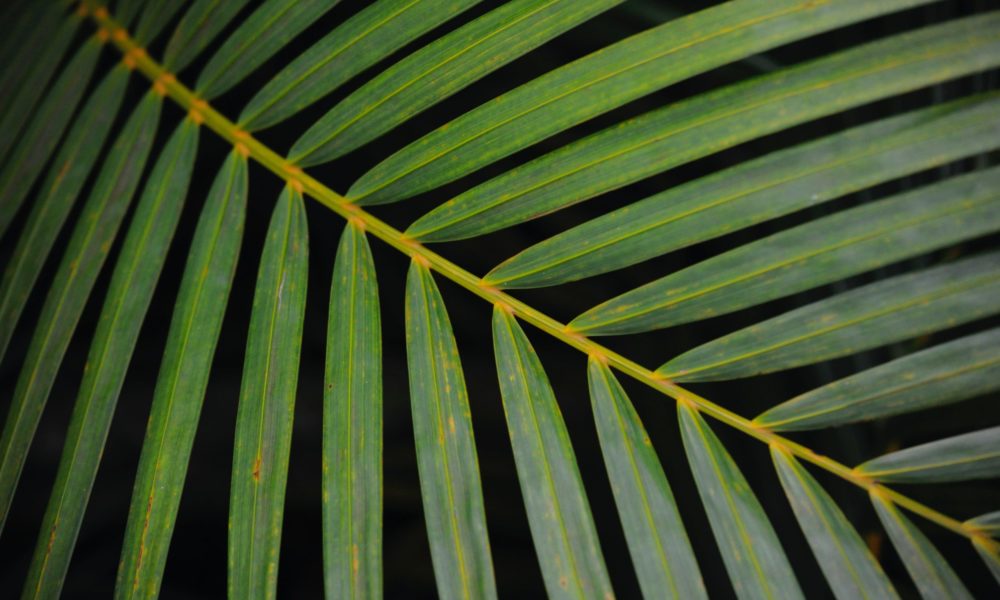 In a natural cycle, leaves fall from Areca palm trees in the city of Hyderabad, India, to make room for new ones. For centuries, people have used these leaves as plates. Bollant Industries has taken this a step further, developing an ingenious system that takes these leaves and recycled paper and presses them into eco-friendly and disposable products and packaging.
"The production process of Areca products does not require added chemicals, neither does it require cutting or harming trees," according to the company's website. Therefore, they are 100% recyclable and compostable.
Farmers in the neighboring state of Karnataka collect the fallen Areca leaves and the company acquires used paper from local paper mills. At its manufacturing unit, staff operate hand presses to transform the leaves into cutlery and tableware, and the used paper into colorful plates.
"For farmers, the agricultural waste can be a cash crop. Previously, farmers usually burnt or disposed of the agricultural leaf wastes but with the advent of paper products made from agricultural leaves waste, farmers can now have the second harvest."
– Bollant Industries
India is working to transition away from single-use plastic to embrace more sustainable alternatives because plastic waste is a real problem in the country.
India's Central Pollution Control Board says that per capita plastic waste generation in India has almost doubled in the last five years. According to the United Nations Development Programme in India, the country generates 15 million metric tons of plastic waste each year.
Srikanth Bolla, Founder and CEO of Bollant Industries, doesn't see a ban on single-use plastics as the best solution. He believes subsidies would encourage manufacturers to develop new alternatives. "Plastic is such a versatile, flexible material," he told CNN, "so we should shift to making plastic using biodegradable polymers. This is the only way we can tackle plastic pollution."
Bolla has been blind since birth and thus has made it the company's mission to create "employment opportunities for millions of differently-abled people, most of them being unskilled and uneducated." Bollant's website affirms: "We believe that we will have an impact not only on an individual but also on the economy, environment and society at large."
In 2021, the World Economic Forum named Bolla one of its Young Global Leaders, and a Bollywood biopic about him starring actor Rajkummar Rao will be released in 2023.