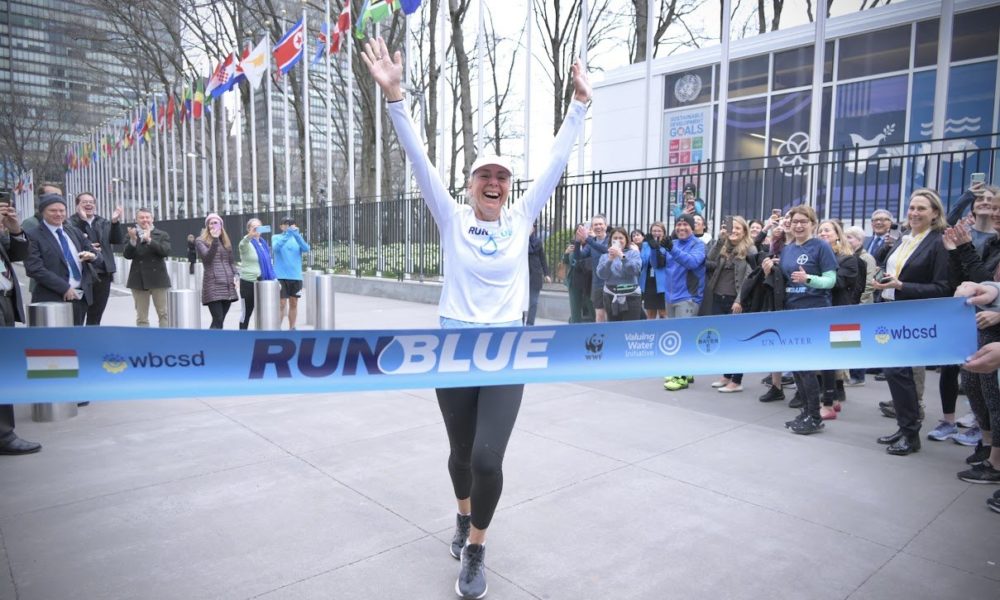 This woman is truly remarkable. She is Mina Guli, an Australian businesswoman active in the environmental sector and CEO of Thirst. The Thirst Foundation is a non-profit organization "focused on delivering groundbreaking action on water." How has Mina captured attention and delivered that action? By running marathons. In 2016, she completed 40 marathons in 40 days, along six of the world's longest rivers.
In March 2022, she set a goal to complete 200 marathons in one year. She accomplished that feat, running in some of the world's toughest places in the most treacherous conditions.
Mina posted this video a few days ago. It's a testament to her extraordinary achievement, showing her "crazy" and effective drive to raise awareness of water scarcity.
Featured image: Mina Guli completes epic 200 marathons in 1 year for water, March 22, 2023 (source: The RUN BLUE campaign, https://www.minaguli.com)