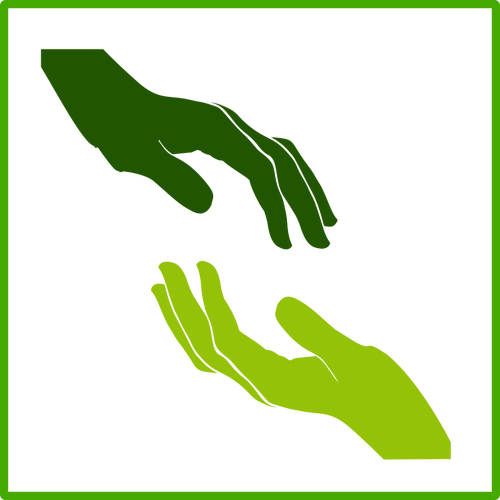 Yes, each and every one of us can help save the world.
"End extreme poverty. Fight inequality and injustice. Fix climate change. Whoa. The Sustainable Development Goals are important, world-changing objectives that will require cooperation among governments, international organizations and world leaders. It seems impossible that the average person can make an impact. Should you just give up?
No! Change starts with you. Seriously. Every human on earth—even the most indifferent, laziest person among us—is part of the solution. Fortunately, there are some super easy things we can adopt into our routines that, if we all do it, will make a big difference."
That's the message from the United Nations, available in more detail on its website. The UN "Lazy Person's Guide to Saving the World" includes simple actions that almost anyone can do that can help save the world. Here are some from the UN website:
From your couch:
Stop paper bank statements and pay your bills online or via mobile.

Share, don't just like. If you see an interesting social media post about women's rights or climate change, share it so folks in your network see it too.

Turn off the lights. Your TV or computer screen provides a cosy glow, so turn off other lights if you don't need them.

Offset your carbon emissions! You can calculate your carbon footprint and purchase climate credits from

Climate Neutral Now.

In this way, you help reduce global emissions faster!
From your home:
Air dry. Let your hair and clothes dry naturally instead of running a machine. If you do wash your clothes, make sure the load is full.

Take short showers. Bathtubs require gallons more water than a 5-10 minute shower.

Freeze fresh produce and leftovers if you don't have the chance to eat them before they go bad. You can also do this with take-away or delivered food.

Buy minimally packaged goods.

Get a rug. Carpets and rugs keep your house warm and your thermostat low.

Don't rinse. If you use a dishwasher, stop rinsing your plates before you run the machine.
Outside your house:
Shop local. Supporting neighbourhood businesses keeps people employed and helps prevent trucks from driving far distances.

Buy Funny Fruit—many fruits and vegetables are thrown out because their size, shape, or color are not "right". Buying these perfectly good funny fruit, at the farmer's market or elsewhere, utilizes food that might otherwise go to waste.

Shop only for sustainable seafood. There are now many apps like this one that will tell you what is safe to consume.

Maintain your car. A well-tuned car will emit fewer toxic fumes.

Donate what you don't use. Local charities will give your gently used clothes, books and furniture a new life.
At your work:
Women earn 10 to 30 per cent less than men for the same work. Pay inequality persists everywhere. Voice your support for equal pay for equal work.

Make sure your company uses energy efficient heating and cooling technology, and adjust the thermostat, lower in winter, higher in summer.

Organize a No Impact Week at work. Learn to live more sustainably for at least a week: 

un.org/sustainabledevelopment/be-the-change.

Try to reduce waste, since most waste ends up in our oceans.

Corporate social responsibility counts! Encourage your company to work with civil society and find ways to help local communities achieve the SDGs.
Check out the UN's website for more ideas. There's lots each of us individually can do!
Tags
couch
,
everyone
,
home
,
house
,
indifferent
,
lazy
,
planet
,
save
,
SDG
,
single person
,
Sustainable Development Goals
,
work