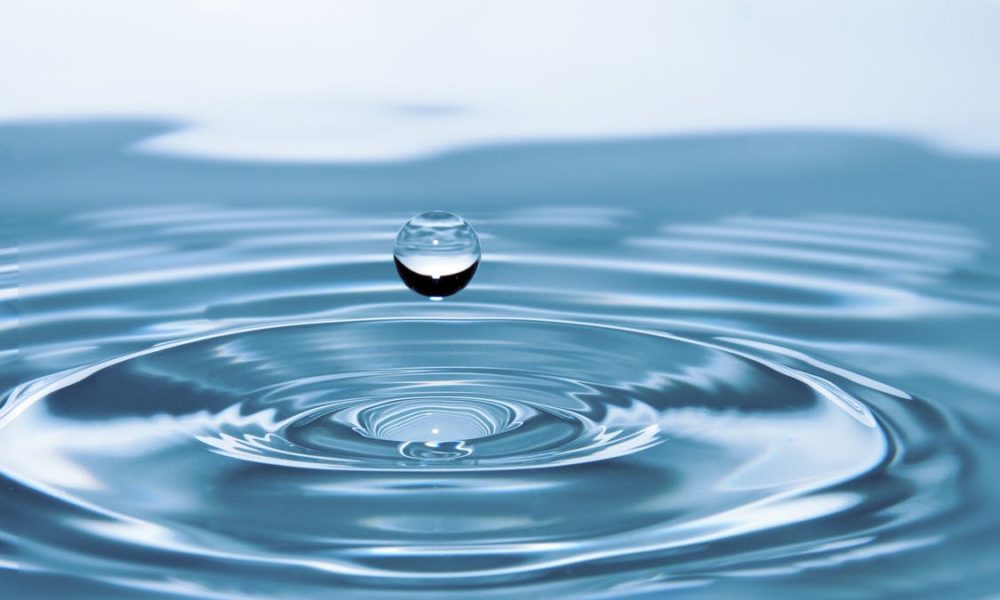 Water is the most precious resource we have. We cannot survive, let alone thrive, without it. Yet, we often don't give it much thought and continue living as if we will never run out of this indispensable commodity. The recent events in Cape Town, South Africa have brought the issue more in focus. Surge has been working in the UAE on influencing behaviors and shifting mindsets to inspire change in water consumption levels. We are a voice for water. We recognize that changing attitudes and ultimately behaviors takes time, energy and motivation. That is why we've designed programs that utilize active learning, foster empathy and showcase successes to drive positive action.
Surge is helping to reframe the Global Water Crisis as an issue that concerns each and every one of us. Our non-profit organization has offices in the United Arab Emirates, one of the world's most water scarce nations that nevertheless remains at the high end of the consumption meter. Our work focuses on educating people about our Water Footprint and the Water-Food-Energy Nexus as important concepts to underpin a realization that water saving opportunities are everywhere.
Individuals and businesses play an important role in achieving better water resource management. We challenge people to go beyond the obvious shorter shower to think outside the box about saving 'virtual' water. This is actually very real water that has been either used up or contaminated in the process of growing food or manufacturing things. This hidden water represents up to 90% of our Water Footprint. It is therefore critical that we consider the water used by goods we consume and business practices to make mindful choices that save water.
Water stewardship needs leadership in all sectors of society. The UAE government has set the bar with the 2036 Water Security Strategy. The call is to reduce our demand for water by 21%. This requires everyone in the UAE, whether you are a member of a household, a community or a business, to rethink all the ways you consume water. Surge aims to spur a movement for sustainable living where individuals model water conscious behaviors, both at home and at work.
Water IS everything and water is IN everything.
Water is required to grow everything we need to nourish our bodies. Agriculture accounts for some 70% of the world's water use. Wasted food, which the FAO estimates at some 30% of annual production, means A LOT of wasted water. Emirates airlines feeds a lot of people. They have recently announced a decision to build the world's largest vertical farming facility at the point of transformation which would use 99% less water than outdoor fields. The decision makes sense for a lot of reasons – including food security, less food loss, lower CO2 emissions from food transport and the positive effect for the world's water resources. Consumers and food-related businesses can and must act.
All the goods we purchase needed water to grow raw materials and for manufacturing. The humble plastic bag took 4 liters of water. That might not seem like much. Yet, our world is hooked on convenience and we go through some 5 trillion single-use plastic bags a year consuming 20 trillion liters of water annually. Re-usable bags are just one simple solution to reduce the quantity of water extracted from this planet we call Home.
Water keeps our modern buildings and households running too. Fresh water used for cooking, flushing the toilet, washing and cleaning enters our homes and hotels and is quickly rejected back for treatment – loaded with impurities and potentially harmful chemicals. Majid Al Futtaim (MAF), operating in this highly water-stressed region, is another company showing water leadership. One example cited in their 2018 White Paper explains that the use of water efficient technologies and practices at the Hilton Garden Inn Dubai Mall of the Emirates has resulted in a water intensity 26% lower than average when compared to MAF group hotels in the same 2016/17 period.
Everyone is needed to achieve the UAE's goals and the Global Goals.
At Surge, we bring together awareness, education and empathy so individuals can recognize the knock-on effect of their decisions and consumption choices on the world's water supplies. We expose people to water challenges in the UAE and around the world to inspire change.
Our corporate challenge – the H2O Games – stimulates new ideas around sustainability and innovations for water conservation. Teams of employees compete in fun, thought-provoking contests covering the Water-Food-Energy nexus, the Water Footprint and Water Treatment. Participants experience Water Access issues through a relay race and the teams act out a Zero Water Future scenario. Our program empowers individuals to make change and builds buy-in for corporate water conservation efforts among staff or other stakeholders. One corporate who hosted the H2O Games challenged several of their clients to join them on this water journey.
Surge has been helping to shape the mindset of our future leaders over the last five years. In primary schools, our program 'Water: The Global Passport' allows children to experience the world's water challenges and understand their own water footprint. Corporate partners and their employee volunteers helped us reach over 4,000 children last year, 85% of whom made at least one change in their water use habits.
Surge is speaking up for water. Will you?
Contributed by Linda Merieau, Director, Education Programs, Surge. 
www.surgeforwater.org
Latest Posts By The Good Times