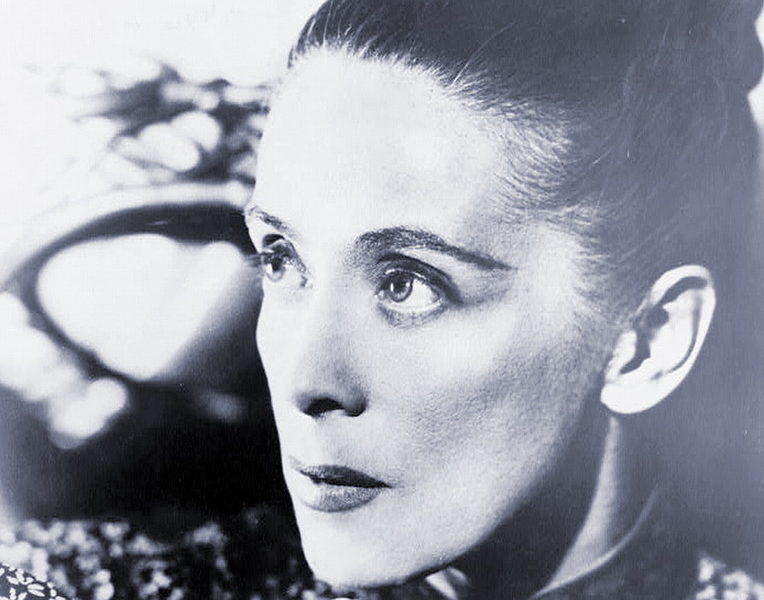 Martha Graham was an artistic force of the 20th century. Some have equated her talent to the genius of her contemporaries Picasso, James Joyce, Stravinsky, and Frank Lloyd Wright. According to the Martha Graham website, she created 181 ballets and an innovative dance technique that "has been compared to ballet in its scope and magnitude", revolutionizing dance with her "physical vocabulary." For Graham, the flow and grace of ballet avoided more violent passions and allowed the expression of emotional and spiritual themes. She sought to evoke strong emotions, provoking them through explicitly sexual and violently disjunctive movements, previously ignored by other dance masters.
Born in 1894 in Pennsylvania, as a youngster Graham observed her father, a doctor of nervous disorders, who diagnosed and treated patients according to their physical movements. He believed in the body's ability to express its inner senses. The online website Biography suggests that this proved instrumental to Graham's desire to dance. She was also profoundly inspired by a 1911 performance of American contemporary dancer Ruth St. Denis. As a result, she enrolled in an arts-oriented junior college and in 1916 joined the newly opened Denishawn School of Dancing and Related Arts, founded by St. Denis and Ted Shawn. Denishawn taught various dance techniques, including folk, Asian and Native American dances, and encouraged non-balletic dance movement.
After a number of years of performing and teaching dance, in 1926 Graham founded the Martha Graham Dance Company in New York city. There she began conducting experiments in dance, using basic "contraction and release" movements. The Martha Graham website states that she found inspiration for her ballets in "modern painting, the American frontier, religious ceremonies of Native Americans, and Greek mythology. Many of her most important roles portray great women of history and mythology: Clytemnestra, Jocasta, Medea, Phaedra, Joan of Arc, and Emily Dickinson."
Graham conceived her works from beginning to end, including the dance, costumes, and music. She collaborated with the famous sculptors, actors, movie directors, fashion designers, and well-known composers of her day. The website states that she "created roles for classical ballet stars such as Margot Fonteyn, Rudolf Nureyev, and Mikhail Baryshnikov, welcoming them as her company's guests. In charge of movement and dance at the Neighborhood Playhouse, she taught actors including Bette Davis, Kirk Douglas, Madonna, Liza Minnelli, Gregory Peck, Tony Randall, Anne Jackson, and Joanne Woodward how to use the body as an expressive instrument."
"I wanted to begin not with characters or ideas, but with movements … I wanted significant movement. I did not want it to be beautiful or fluid. I wanted it to be fraught with inner meaning, with excitement and surge."
– Martha Graham
Graham received numerous honors during her long life. Among them, in 1998 TIME magazine named her "Dancer of the Century" and People magazine recognized her as one of the female "Icons of the Century."
Graham continued to dance into her 70s and choreographed until her death in 1991 at the age of 96. She left behind a legacy of inspiration not only for dancers, but for artists of all kinds.
Featured image: Martha Graham Collection, 1896-2003 (PICRYL Public Domain)
Tags
20th century
,
artist
,
ballet
,
choreographer
,
dance
,
dancer
,
Denishawn
,
inspiration
,
Martha Graham
,
passion
,
women