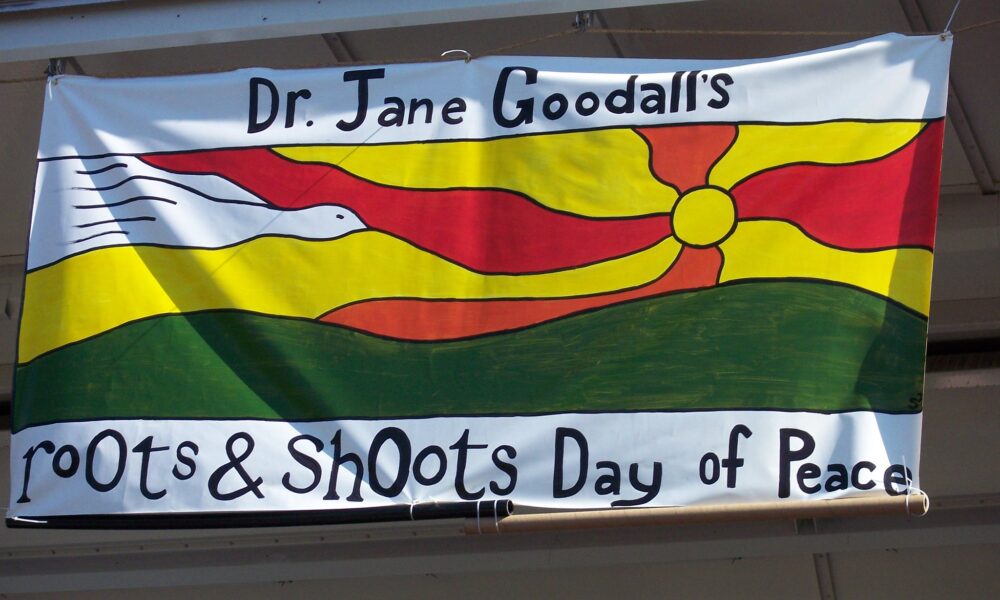 Everyone who is interested in the environment – and many who are not – know who Dr. Jane Goodall is. Well into her 9th decade of life (she turns 87 this year) and best known for her in-depth and personal studies of chimpanzees, she is as involved in her activism for a sustainable planet as she has ever been. She travels the world to advocate for her conservation projects, boosting her Roots & Shoots movement to give young people hope and a sense of empowerment, and getting her message across to as many people as she can.
The biggest threats
In an interview with CNN in 2020, she said that "each one of us makes some impact on the planet every single day." When asked what the single biggest threat to the environment is today, she responded: "People will say it is the climate crisis, which is true, but that's because of so many things impinging. We need people to address each of the pillars that have led to climate change, like our industrial agriculture, our reliance on fossil fuels and this intensive animal farming that creates all this methane that leads to all these greenhouse gases, the destruction of the forest — apparently the equivalent of a football pitch amount of forest every minute around the world — and then you get the pollution of the ocean, which is the other lung of the world, and both of them absorb carbon dioxide and give out oxygen. But the ocean is now kind of supersaturated."
She said that her activism for the planet has kicked up a gear because she is "meeting so many young people who seem to have lost hope. They were either apathetic, most of them, angry, depressed, and they said, well you've compromised our future and there's nothing we can do. Well, that was where I thought, yes, we have compromised their future. We'd been stealing it, actually."
Healing the harm
But she believes that a window of time still exists to redress the situation.
"I don't know how big it is and it's closing. But if we get together, we can start healing the harm and at least slowing down climate change and species extinction. So, Roots & Shoots has as its main message, every one of us makes a difference every single day. They're planting trees, they're cleaning streams, they're lobbying, they're writing letters to Congress people or whatever government they happen to be in. They're actually taking action."
In 2019, Roots & Shoots groups around the world planted 5.5 million trees and saved forests and woodlands, but Dr. Goodall wants people to go further and "think about the consequences of the small choices they make each day. What do you buy? Where was it made? Did it harm the environment? Did it result in cruelty to animals like eating meat? Is it cheap because of child slave labor? So, if everybody makes these ethical choices, we start moving towards a better world."
Dr. Goodall's tips for taking better care of the planet
Think about the small consequences of the choices you make: what you buy, what you eat, what you wear.
Eat less meat.
Plant a tree or sponsor their planting.
Because millions of ethical choices from millions of people around the world will make a huge difference.
Featured image: Dr. Jane Goodall's Roots & Shoots Day of Peace (source: kafka4prez; licensed with CC BY-SA 2.0).