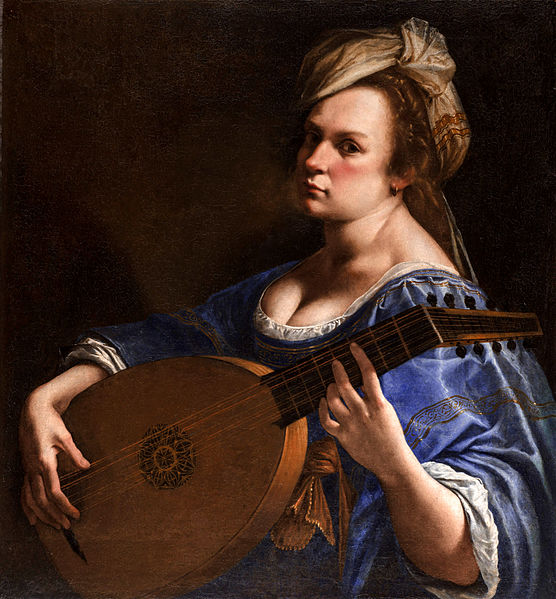 It would be difficult to find an art aficionado who is not familiar with the influential Italian painter Caravaggio (1571-1610). Another talented individual, though, who is considered the one and only "Caravaggista" – the artist whose work stands out as equal in emotion, action and fervor to that of the renowned painter – was all but forgotten until the 20th century. Her name is Artemisia Gentileschi (1593-1652/53) and she is now considered to be among the most eminent painters of the Italian Baroque. In June 2021, My Modern Met listed her as one of the 15 greatest painters of all time whose influences live on today.
In 17th century Europe, a woman had few opportunities to pursue artistic training. She could not buy paints and supplies without a man's permission, travel alone or even sign contracts. Artemisia's gift came to light, however, thanks to her father, Orazio Gentileschi, a renowned painter, who encouraged her art and brought her into his studio as an apprentice. According to Artsy, because of her great skill and strong will, during her lifetime "she built a reputation as one of Europe's most sought-after artists. Rich patrons, like the Medicis, and preeminent kings, like Charles I of England, commissioned her to create massive, expertly modeled compositions, chock full of her signature subjects: biblical and mythological scenes depicting assertive, authoritative women."
In 1616, aged only 24, Artemisia was the first women to be admitted to Florence's Accademia delle Arti del Disegno (Academy of the Arts of Drawing). Nevertheless, after she died, she and her art fell into oblivion. So why was she forgotten? Art historian Mary Garrard writes in her book on Artemisia Gentileschi that the painter "suffered a scholarly neglect that is unthinkable for an artist of her calibre," most likely because she was a female artist in a strongly male-dominated art world, when the natural talent and ability of women artists were largely ignored. It is revealing that, although she was famous and admired during her lifetime, her date of death is uncertain because it was not recorded, despite her prestige.
Today, Artemisia's reputation is based on her exceptional talent, her courage to succeed, and the evocative, original treatment of the mythic female subjects she depicted, which diverged radically from the way those subjects were traditionally portrayed. Recent academic activity has now recognized Artemisia for her retelling of biblical stories from the perspective of a woman, such as her famous renderings of "Judith Beheading Holofernes" (c. 1612-13; c. 1620). In her two historic works on this theme, she portrays the heroine Judith as she decapitates the brutish invader Holofernes to save her people from tyranny.
Artemisia's versions, according to Letizia Treves, curator of the "Artemisia" exhibition at the National Gallery in London that opened in October 2020, are "subverting a well-known traditional subject and empowering the women in a way that hasn't been done before." In her paintings, Judith is depicted as confident and powerful and the attack is violent and plausible. By contrast, Caravaggio's version (top) shows a more fragile girl decapitating Holofernes without applying force while her maidservant simply looks on. Despite the master's virtuosity, the scene is not convincing.
During her lifetime, against all the odds, Artemisia Gentileschi managed to accomplish something almost unheard of at the time, which was to thrive in a male-dominated field as a woman. As a result, she has become a modern inspiration, not only for her powerful artwork, but also for her ability to overcome the limits and prejudices of her time.
Featured image: Self-Portrait as a Lute Player, c.1615-17, painting by Artemisia Gentileschi (photo: Wadsworth Atheneum Museum of Art, Hartford, Connecticut, public domain via Wikimedia Commons)