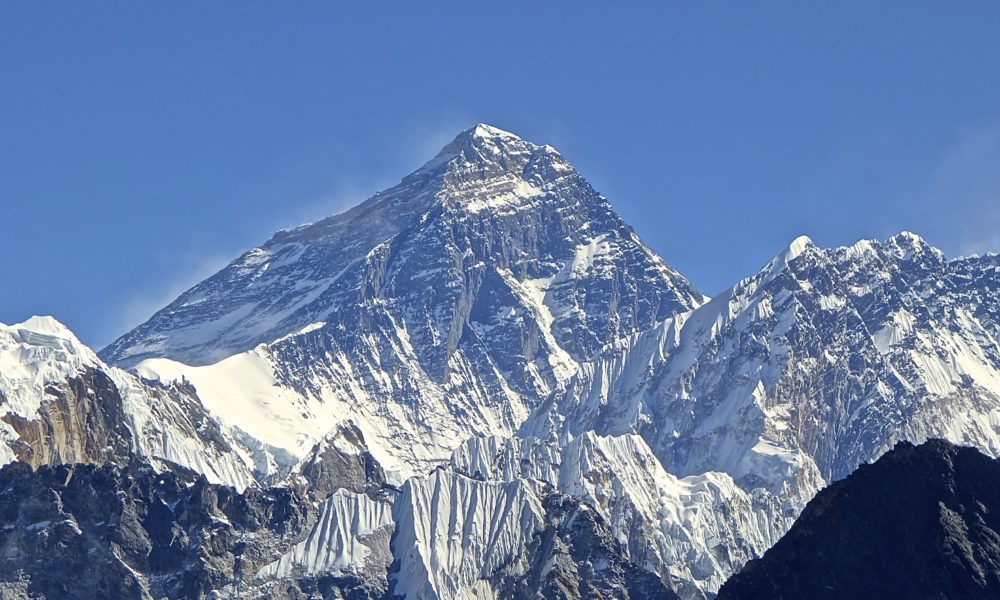 Female climbers have often faced enormous obstacles as mountaineers. But despite the difficulties she encountered, the first Everest female summiteer, Junko Tabei, epitomizes all that is remarkable in a successful, talented climber of any sex. Her impressive climbing accomplishments include the Everest summit, but that was just one of her many extraordinary feats.
Committed mountaineers are a unique breed of individual. Career climbers are not "bucket list" individuals with a roster of accomplishments they want to experience in their lifetime who feel entitled to boast about their exploits. Most are not blessed with the financial resources needed to engage in mountaineering and are dependent upon others to assist them with much of the difficult work to reach their goals.
While juggling work, academics and, later, motherhood, Tabei had climbed every major mountain in Japan by the mid-1960s. She made her last ascent towards Mt. Fuji, the highest mountain in the country (3,776 m. – 12,388 ft.), in July 2016, just months before her death.
Tabei achieved many of her exploits, though, outside of Japan. In 1992, she became the first woman to summit the tallest peak on all seven continents, a feat realized by only a few of the world's best mountaineers. And due to her education and love of the mountains, she was always conscious of the impact climbing had on the environment, a concern that led her to become the head of the Himalayan Adventure Trust of Japan. This group was created to protect fragile high-alpine environments from the waste left by hikers and climbers. Coalatree, a maker of sustainable outdoor gear, commented that Tabei "saw how tourism and overuse could degrade the mountain environment and even threaten the water supply of villages in the foothills, whose residents depend on annual snow runoff for their water supply … and participated in 'clean-up climbs' around the world."
Born Junko Istibashi in Miharu, Fukushima, Japan in 1939, Tabei discovered mountaineering at the age of 10 after a hike up Mt. Nasu in Japan's Nikkō National Park. As the fifth of seven children, the precocious Tabei recognized education as a priority, so she studied and graduated from Showa Women's University in 1962, and later gained her postgraduate degree in Environmental Science in 2000. During a climb of Mt. Tanigawa, known for its challenging terrain, she met, then married, Masanobu Tabei, when she was 27 years old. Three years later, Tabei founded the first all-women Joshi-Tohan Mountaineering Club, a group that struggled to find sponsors, since women were considered mostly suited to domestic duties, and often shunned by men as non-serious climbers.
Undeterred by sexism, conservative social attitudes and oppressive cultural norms, Tabei continued to gain experience, eventually leading her club on the first women's ascent (and second ascent overall) of Annapurna III, a 7,555 m. (24,786 ft.) peak in the Annapurna mountain range in Nepal, summiting on May 19, 1970.
But Tabei's aspirations were far from satisfied. In 1975, this mother of a 2½-year-old child experienced continuing financial difficulties as she sought sponsors for the women's attempt to climb Mt. Everest. Together, the women sewed gloves, pants, and even sleeping bags from old clothing and car covers, until a Japanese TV channel and newspaper helped, once they recognized the significance of such a potential "first." Then, during their Japanese Women's Everest Expedition, an avalanche buried and almost killed the entire group, an event that often ends a team's efforts. But only days after recuperating from the near-death experience, Tabei and Sherpa Ang Tshering reached the summit on May 16, 1975, bestowing notoriety upon Tabei as the first women in history to stand atop the 8,848 m. (29,028 ft.) peak.
After climbing Mt. Everest, to remain financially independent while refusing corporate sponsorships, Tabei earned money for her expeditions as a hiking guide, public speaker, and teacher of music and English. Her climbing resume eventually included participating in 44 expeditions, summiting 70 mountains.
Despite being diagnosed with cancer in 2012, Tabei affirmed that, "I never felt like stopping climbing, and I never will." Even as her health failed, in 2016 she led a group of young people affected by the Fukushima nuclear disaster on a climb of Mt. Fuji. Then only three months later, in October 2016, this highly accomplished mountaineer passed away, leaving behind an inspiring legacy that will always command the respect of men and women mountaineers alike.
Featured image: Mount Everest taken at an elevation of 5,300 m. from Gokyo Ri, Khumbu, Nepal. Photo by Rdevany (Creative Commons ShareAlike 3.0 Unported License, via Wikimedia Commons)