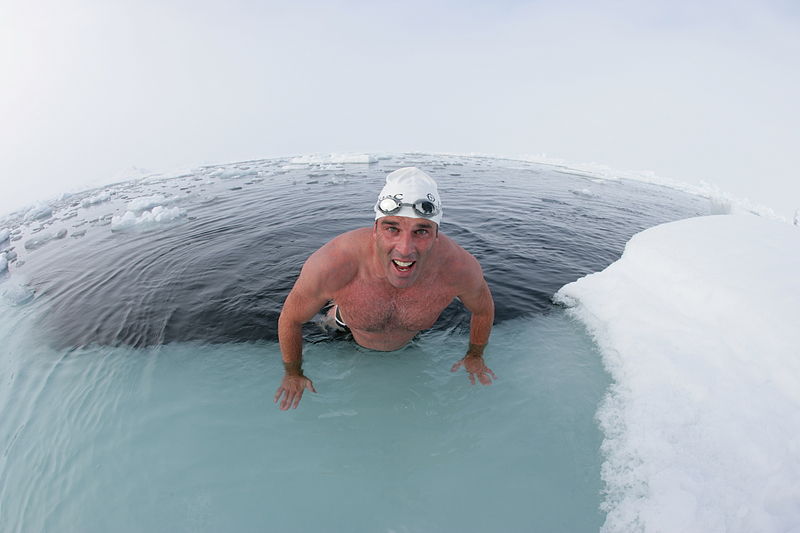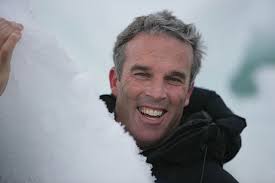 Lewis Pugh calls himself an ocean advocate and a pioneer swimmer. To call attention to climate change, he's swimming in the most challenging waters on earth, such as in the Antarctic, Arctic and the Himalayas. On his website, he states, "I am doing it to carry a message about the health of our oceans. We are in a very, very dangerous situation, and the world needs to know about it, and take immediate action."
He also writes, "I love the oceans and have seen them change in my lifetime. So I undertake swims in the most vulnerable parts of our oceans to campaign for the creation of Marine Protected Areas, which are akin to National Parks in the sea."
Pugh is a maritime lawyer and campaigner, who in 2005 became the first person to complete a long-distance swim in every ocean in the world. In 2007 he was the first to swim 1 km at the North Pole. The water temperature was minus 1.7°C (29°F), the coldest seawater gets before it freezes. It took him 18 minutes and 50 seconds to swim the kilometer. When it was over, he couldn't feel his hands again for 4 months.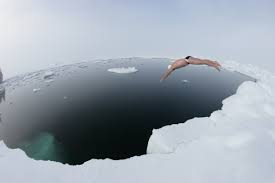 Pugh's efforts to highlight climate change's effect on the oceans and to sensitize world leaders to the problem have paid off. In 2015, he undertook five swims off Antarctica to campaign for a Marine Protected Area in the Ross Sea, a deep bay of the Southern Ocean in Antarctica, south of New Zealand, which remains relatively unaffected by human activities. This 1.9 million square-mile sea has nutrient-rich waters full of plankton and krill on which the fish, seals, penguins and whales feed. The avowed aim of this initiative was: "For one urgent reason: to gain global support for the Ross Sea to become an MPA [Marine Protected Area] that would limit human interference."
Swimming without a wetsuit or drysuit in the icy waters, Pugh's campaign caught the interest of policy-makers. He also visited Moscow on several occasions to persuade Russia to sign up to a protection plan, and finally in October 2016, the 25 members that comprise the Commission for the Conservation of Antarctic Marine Living Resources (24 states plus the European Union) agreed to introduce a Marine Protected Area over 598,000 square miles of the Ross Sea. That means that commercial fishing in that area, which is more than twice the size of Texas (or equivalent to Germany, France and Spain combined), is now banned for the next 35 years, starting in December 2017 when the agreement comes into force.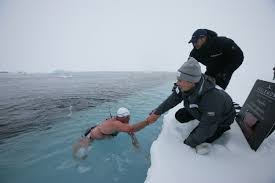 Why does he not wear a wetsuit or drysuit in the freezing water? Pugh says it's because: "I ask world leaders to do everything they can to protect our environment. However, sometimes the legislation I ask them to enact is unpopular with the electorate. If I am asking them to be courageous, I must also be. Swimming in a wetsuit or a drysuit would not send the right message. So I swim according to Channel Swimming Rules – i.e. in just a Speedo swimming costume."
Pugh believes the "ordinary citizen" can make a difference. On his website, he states: "I urge everyone to raise their voices. The more we talk about MPAs, the more we educate ourselves and others about the issues and the urgency, the more governments know that we want them, the more they will happen."
Featured image: Lewis Pugh in sub-zero waters after his North Pole swim (photo by Lewispugh, Creative Commons Attribution-Share Alike 3.0 Unported license)