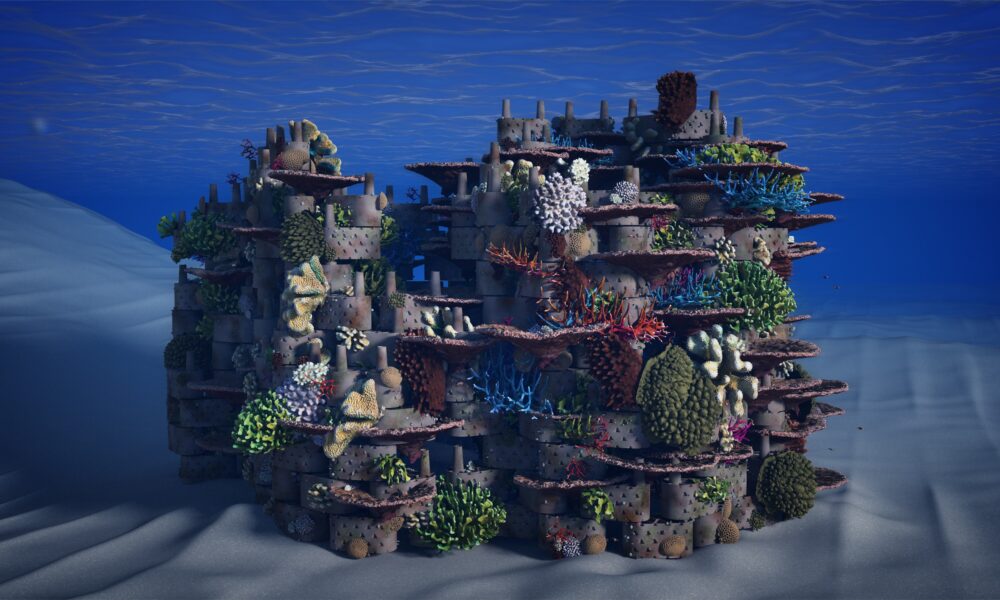 Marie Griesmar and Ulrike Pfreundt are printing 3D Lego-like clay bricks to help rebuild and regenerate the world's coral reefs. On their website they state that, "Our innovative, modular structures are designed to restore and promote reef life and serve as coastal protection barriers."
Founded in 2020, RRReefs (rrreefs.com) was the inspiration of these two alumni of the Swiss Federal Institute of Technology in Zürich (ETH Zürich). And in 2021, another passionate co-founder and scuba diver Hanna Kuhfuss joined the team. The team members are committed to advancing sustainable, scalable strategies to rebuild and regenerate the world's threatened coral reefs.
As explained on their website and their GoFundMe page, as the warming ocean puts extreme pressure on reefs, coral bleaching has already killed about half the earth's corals. Within our lifetimes, such continuation will result in the extinction of a quarter of all marine animal species in our oceans.
To make sure coral reefs survive long enough for humanity to get climate change under control, the dedicated professionals at rrreef.com are helping corals reproduce and maintain a high genetic diversity, to give them a chance to adapt naturally. They explain that as corals reproduce, their larvae float in ocean currents for a few weeks and then settle down on a suitable structure to start growing. Dying reefs are losing this essential structure, and young corals cannot survive. As a result, many reef animals lose their habitat.
To rebuild the reef structure, the RRReefs group has three immediate aims: 1) to give coral larvae space to settle, grow and survive; 2) to provide new habitat for diverse reef life; and 3) to restore coastal protection. These steps will allow animal populations to regenerate while the climate change issue is solved and will help local communities by protecting their coasts.
Currently, the team's first reef restoration inventions are ready to go underwater. These are the modular brick systems, 3D printed from clay, with an inner and outer structure specifically designed to provide habitat for corals and a diversity of other reef animals. In the summer of 2021, they will build the first pilot reef in Colombia, which will create new habitat for around 20,000 small reef animals and 500 corals. In addition, they plan to organize a workshop on "Rebuilding Coral Reefs" with local partner Corales de Paz, document the ecological value and restorative success of their pilot reef, and demonstrate that it is easy to build and customize.
The long-term strategy is to rebuild hundreds of kilometers of reefs along devastated coastlines, bring back abundant, wild biodiversity, restore coastal protection, and work with local communities to increase socio-ecological resilience.
For this, RRReefs is presently creating full-time positions and providing start-up funding for scientific research. By improving the structure, technology and material for the reefs, the longer-term goal is to bring reef construction time and costs down, without compromising on the ecological value of the reefs.
Visit RRReefs' Get Involved and Donate pages if you wish to be a part of this project to rethink, rebuild and regenerate the coral reefs.
Featured image by Simon Renfer, courtesy of RRReefs
Tags
climate change
,
coral
,
Marie Griesmar
,
marine animals
,
oceans
,
protection
,
rebuild
,
Reefs
,
regenerate
,
rethink
,
RRReefs