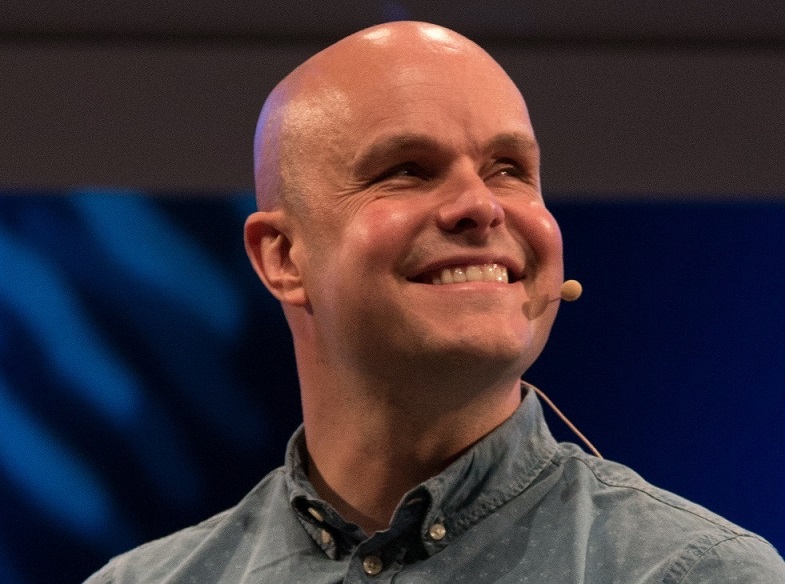 Mark Pollock is a motivational speaker, explorer and author. In 2016, The Good Times highlighted his efforts to help find a cure for paralysis. He himself is paralyzed from the waist down as the result of a fall from a second-storey window in 2010 and he's been blind since 1998 when his retinas became detached. 
After becoming blind, Mark's spirit remained unbroken: he "became an adventure athlete competing in ultra-endurance races across deserts, mountains, and the polar ice caps including being the first blind person to race to the South Pole." Indeed, in January 2009, Mark took part in the Amundsen Omega 3 South Pole Race with two companions, Simon O'Donnell and Inge Solheim, travelling over 700 km (almost 435 miles). He accomplished this feat just before the accident that left him paralyzed.
Mark is truly "unbreakable," as the movie trailer of "The Mark Pollock Story" attests:
Mark spends much of his time today hoping for and working towards a cure for spinal cord injuries. In his own forceful words:
"In the spirit of Dr. Ludwig Guttmann, I am challenging today's conventional wisdom in an effort to turn that hope into a reality for me, the global community of spinal cord injured people with no hope, and the ones who will join us in the future.
"To this end, I am exploring the possibilities of recovery using my own body as a research subject, as I train for 2 to 3 hours daily. There are a growing number of therapies, technologies and products that sit outside the traditional acute and rehabilitation system and I am using many of them to test their effects. I am following an aggressive physical therapy programme, cycling on a functional stimulation bike and walking in an Ekso Bionics robotic suit.
"Also, with the help of many thousands of supporters, I have been in a position to fly to different countries to test some of what is available around the world. … The cure for spinal cord injury simply requires enough of the right people having the will to make it happen. Even if I do not walk again I believe others will, if enough of us explore the gap between reality and fantasy in pursuit of a cure. It is time to disregard the impossible. If not us, who? If not now, when?"
His inspirational speeches have moved millions of people. In this talk at a TED conference in 2018, Mark spoke of how to resolve the tension between acceptance and hope. Listening to Mark for 20 minutes is all one needs to feel motivated to live life to the fullest. It's "a love letter to realism in a time of grief."
"Everything I do is about helping people achieve more than they thought possible."
– Mark Pollock
Featured image: Mark Pollock, cropped photo by Stefan Schäfer, Lich (Creative Commons CC BY-SA 4.0 license)