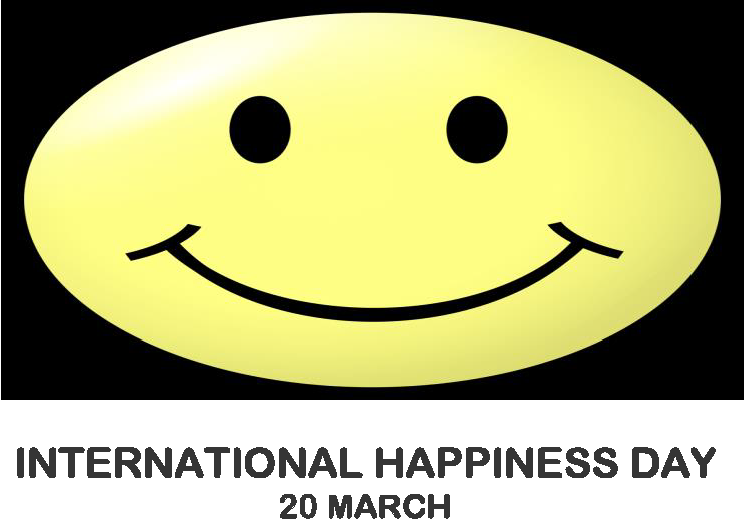 There's much good news to be happy about, even related to the coronavirus.
Measures to curb the coronavirus are having a positive effect on our planet. Shut factories and clear streets have dramatically reduced nitrogen dioxide emissions. Satellite pictures by NASA and the European Space Agency show that these emissions from vehicles, power plants and industrial facilities, which accumulate in visible clouds of toxic gas, have decreased to the point of almost disappearing over major Chinese cities. In addition, emissions of carbon dioxide (CO2), released by burning fossil fuels, also dropped around 25% from February 3 to March 1, reports the Center for Research on Energy and Clean Air.
Also regarding the virus (SARS-CoV-2), on March 16 a healthy volunteer in the US received a dose of an experimental coronavirus vaccine, in an attempt to fast-track clinical trials in humans.
A couple of days earlier, an

article posted by researchers in China looked at two rhesus macaques (Macaca mulatta) monkeys that had recovered from SARS-CoV-2 infection, which caused them only mild illness. The monkeys did not seem to become re-infected when researchers exposed them to the virus for a second time four weeks after their initial exposure. This could signify an immune response.
Other good news is highlighted by World Vision International, a humanitarian aid, development and advocacy organization. Here are a few verbatim passages from its list of positive developments:
Extreme poverty is giving up ground: In the last 20 years, the number of children dying around the world from things they shouldn't — from hunger and poverty and disease — has dropped from more than 30,000 a day to less than 15,000. And the number of people living in extreme poverty, those living on less than $1.90 a day, dropped by more than 1 billion.
More mothers and children are surviving and thriving: Between 2000 and 2017, the rate of women dying in childbirth or from birth complications has dropped by 38%. Why? Better nutrition and access to quality healthcare are giving moms and their babies a healthier start. Improved water and sanitation prevent many diseases and boost children's immune systems.
Immunizations prevent 2–3 million deaths each year: More than 25 dangerous and debilitating diseases — including diarrhea, tetanus, measles, pneumonia, tuberculosis, and polio — can be stopped in their tracks by timely vaccinations. Taking immunizations to children in every corner of the world has likely saved more lives than any other health activity of the past 50 years.
We can solve the global water crisis within our lifetimes: World Vision is the largest nongovernmental provider of clean water in the developing world, reaching one new person with clean water every 10 seconds and three more schools every day with clean water. We are increasing our impact and scope to reach everyone, everywhere we work by 2030. The sixth of 17 Sustainable Development Goals created by the U.N. also includes achieving universal and equitable access to safe and affordable drinking water for all by 2030.
Cheru [Lotuliapus, a young girl who lives in rural Kenya] walks minutes instead of miles for water that no longer makes her sick: With World Vision's help, her community built a pipeline that brings clean water down from a mountain spring. A spigot now brings fresh water to 6-year-old Cheru and her family — only steps from where her mother cooks, washes clothes, and prepares tea.
Men in India are taking a stand against a harmful tradition — child marriage — that has tarnished the worth of girls for centuries: Instead of conforming to their society's skewed understanding of a girl's worth — merely as a profit-and-loss commodity — Men Care Groups in Agra, India, educate and equip men on the inherent value of women and girls. Members of this World Vision program also support one another in leading their families with empathy and encouragement, convincing other community members not to marry off their teenage daughters.
Since the Syrian refugee crisis began in 2011, World Vision has helped millions of people in Syria, Lebanon, Jordan, and Iraq: Internationally recognized as the worst humanitarian crisis of our time, the ongoing Syrian refugee crisis will enter its 10th year in March. Yet amid the conflict and hardship, governments are allocating funds to meet this humanitarian emergency, churches are raising a cry of prayer and support for people in desperate circumstances, and people worldwide are finding a way to engage meaningfully for the sake of Syrian children and their families.
Another important resource has been provided by Rehab 4 Addiction, an "advisory and referral service for people who suffer from alcohol, drug and behavioural addiction":
An article about guarding mental health during the COVID-19 pandemic states that "it is crucial that everyone has access to mental health resources and is clued up on how they can look after themselves and their own mental health". Check out this guide for better mental health.