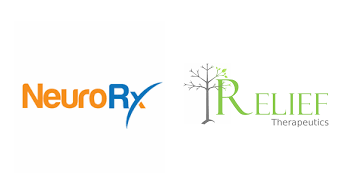 A drug to treat acute respiratory distress syndrome (ARDS) is being developed. The drug, Aviptadil, aims to treat ARDS caused by coronavirus disease (COVID-19). Treating ARDS is essential because it is the primary cause of death and morbidity in COVID infection. U.S. pharmaceutical company NeuroRx, Inc. and Relief Therapeutics SA, a Swiss biotechnology company that focuses on clinical stage projects and the development of drugs of natural human origin, are working on this treatment. 
Aviptadil is a formulation of vasoactive intestinal polypeptide (VIP), a neuropeptide or compound that acts as a neurotransmitter. It has the "potential to reduce lung inflammation, improve blood oxygen, and relieve symptoms of respiratory distress", according to Jonathan Javitt, the co-founder and CEO of NeuroRx, Inc.
Aviptadil affects the lungs where it "exerts a potent anti-inflammatory effect," according to NeuroRx.
The coronavirus infects the lungs, causing severe inflammation and decreasing the ability of the lung to transmit oxygen to the blood. This leads to the inability to breathe without a ventilator, a  mechanical breathing device crucial to save patients whose lungs are attacked by the virus. The virus itself, SARS-CoV-2, in most cases does not cause death, but people who develop acute pneumonia have a much higher risk of dying. 
The U.S. Food and Drug Administration (FDA) authorized clinical trials within 24 hours of the investigational new drug (IND) application, which is the first step in the drug review process. But Aviptadil is already approved for human use in Europe and has a demonstrated 20-year safety record in numerous trials for sarcoidosis, a disease that causes inflammation of body tissues, pulmonary fibrosis, bronchospasm, erectile dysfunction, and a phase 1 trial in ARDS. 

ClinicalTrials.gov, a registry of clinical trials run by the U.S. National Library of Medicine at the National Institutes of Health, affirms that: "Five phase 2 trials of Aviptadil have been conducted under European regulatory authority. Numerous healthy volunteer studies have shown that [intravenous] infusion of Aviptadil is well tolerated with few adverse effects including alterations in blood pressure, heart rate, or ECG. In addition to published studies of human use, Aviptadil has been used on a compounded basis in certain ICUs [intensive care units] for many years in the belief that it preserves life and restores function in pulmonary hypertension, ARDS, and Acute Lung Injury."
Intravenous Aviptadil to alleviate COVID-19 associated acute respiratory distress, the most frequent life-threatening complication that can arise from the coronavirus disease, is indeed good news. It will be administered in acute care patients, but also in patients earlier in the disease process with the intention of preventing ARDS.